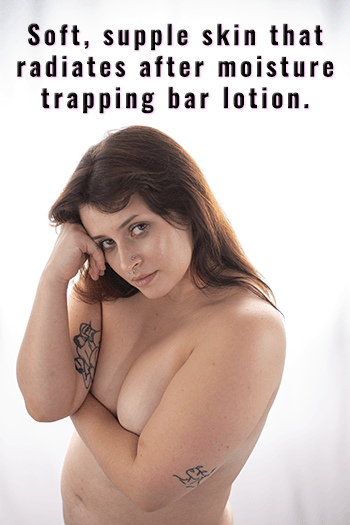 $13.99
Bar Lotion
An easy grip bar means you control the amount of lotion, not a squirt bottle. No greasy film left over and no more sticky lint or oily clothes with a white bee's wax base. This brings moisture into your skin, not letting it sit on top of it.
All along with keeping you moisturized and glowing, no worries about cracking skin or dry patches anymore. Making your cuticles look and feel just as fresh as a new manicure, and also speeding up the healing on those stinging hangnails.
Great for helping eczema and irritation just as well as preventing acne and annoying ingrown hairs.